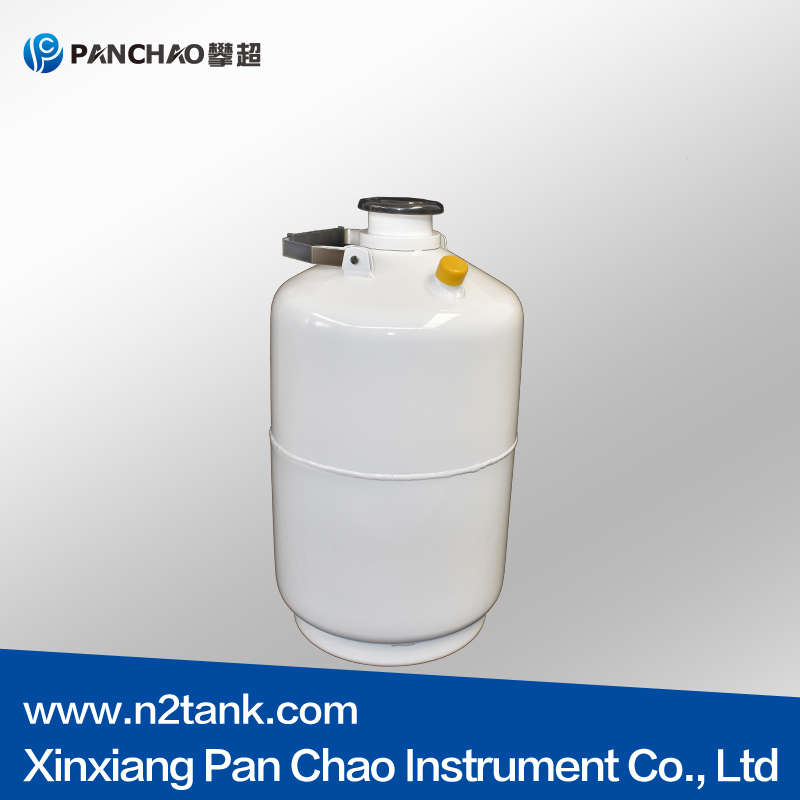 6 L Cryogenic Container Liquid Nitrogen Dewar Tank With Stor
Larger capacity:
2-100L, tank 2-1000 cbm, OEM accepted
Work medium:
Liquid Nitrogen, Argon, Oxygen, Natural Gas (LNG), LPG, Ethane, Ethylene, Carbon Dioxide, and other cryogenic gases
Payment:
T/T, L/C, Western union, PayPal etc
Loading port:
Qingdao, Tianjin or Shanghai Port
Global availability:
Americas, Europe, Asia Pacific, Africa etc.
Model
YDS-6
Neck diameter
50 mm
Weight
4.5 kg
Canisters quantity
6 pcs
Outer diameter
30.5cm
Height
46 cm
Static Evaporation Rate
0.1 L/ Day
Applications
Artificial insemination programs
Laboratories
Preservation of blood samples & semen
High performance modern construction
Advanced insulation materials assure high thermal efficiency
Rugged construction ribbed high strength aluminum body
Lightweight Snap-On cap and neck tube assures tight closure and easy access
Larger handles
Superior vacuum performance with super insulation provides maximum holding times

Optional accessories include:
Canisters 6 pcs,racks
Roller bases for certain models.
Pack covers and straps.
Lockable lid cover plug



Available in various shapes sizes and capacities these Nitrogen Containers are insulated and vacuum jacketed. The light weight aluminum construction ensures easy portability and the polyurethane paint ensures long durability.

We offer a wide range of Aluminum Alloy Liquid Nitrogen Containers that are widely used for medical and scientific purposes. Such as: for the conservation of semen embryos spawn vaccines skin organ and other biological material cold assembly instruments and components of cooling cold therapy etc.
*

need write
Buy:6 L Cryogenic Container Liquid Nitrogen Dewar Tank With Stor
Relevant Information